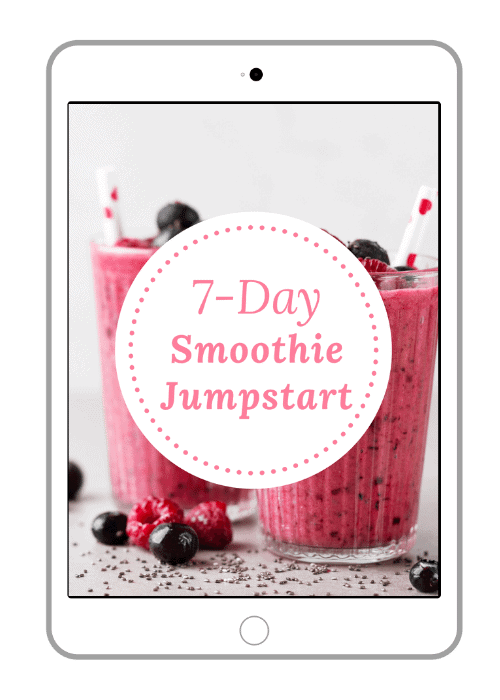 Support your hormones, boost your energy, and get a natural glow (without changing your current diet).
In 2019, I was struggling to find a quick and easy way for the women in my community to kickstart their health goals and support their hormones.
After lots of trial and error, I started doing 5-day smoothie challenges in the summer of 2019. The process was simple: drink a specific set of smoothies daily, without making any changes to your existing diet.
Within those 5 days some participants experienced improvements in energy levels, sleep and overall skin appearance/glow.
In fact, one participant noticed that the smoothies reduced her need for coffee. And she eventually used the smoothies to cut back her coffee consumption.





The simple smoothie protocol that I started using in 2019 has become an essential part of all my programs. And I want to share it with you in its original form.
So, in this 7-day reset, you will get access to the exact same recipes that I used in those first challenges, plus 2 bonus recipes. That's a total of 7 recipes that you can mix and match as you like!

No matter where you are in your journey, these recipes will help you get closer to your goals, without sacrificing flavor or spending hours in the kitchen!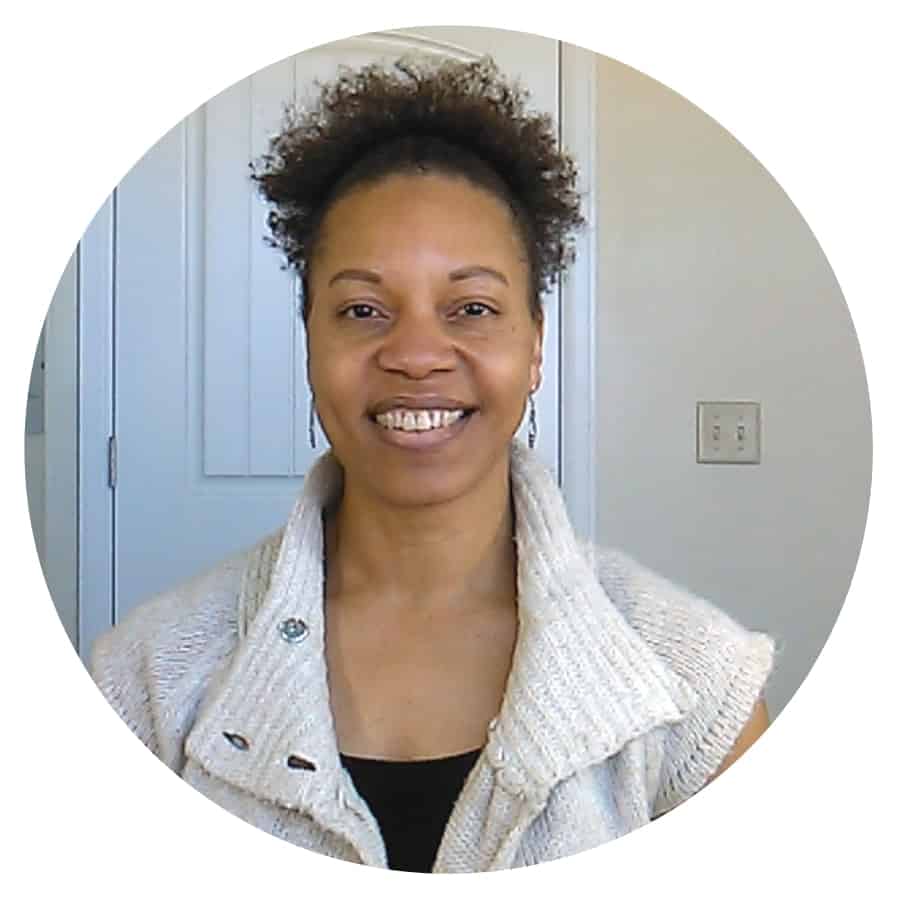 Cheers!
Gemaine – Certified Integrative Nutrition Health Coach  & Yoga Instructor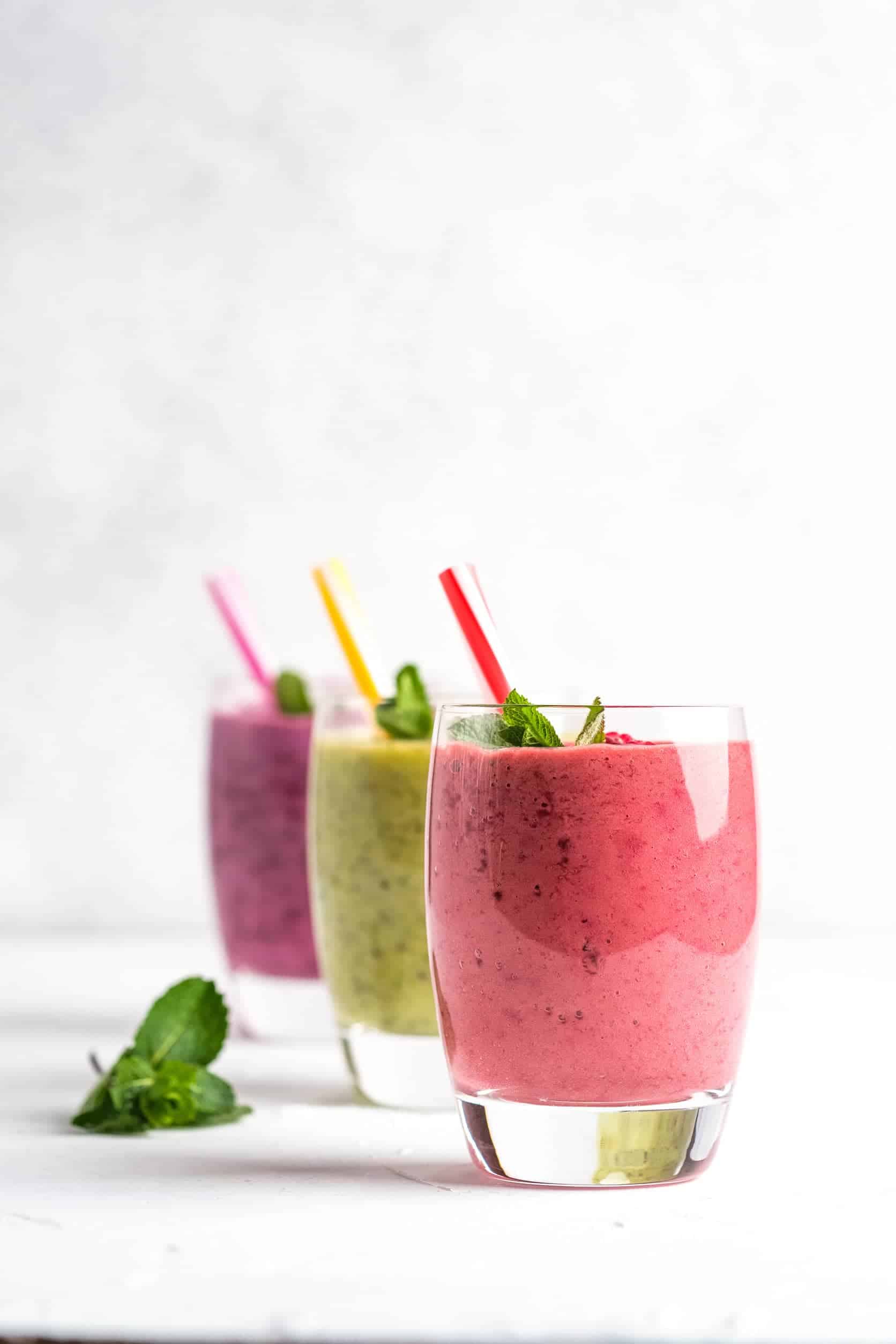 7 delicious & easy-to-make recipes
No need to drink the same boring smoothie every day. With these 7 recipes, your taste buds (and your cells) get to enjoy something new and tasty every day.
STRUGGLE-FREE PLAN THAT FITS YOUR LIFESTYLE
You don't have to throw out everything in your fridge or pantry in order to start making positive changes in how you look and feel.
Just focus on enjoying the delicious goodness that these smoothies have to offer. Your body will thank you!
EASY-TO-FIND INGREDIENTS
You don't have to worry about buying extra powders/supplements for your smoothies. Every recipe uses whole foods that readily available at your local grocery store.
DETAILED SHOPPING LIST
You can print or save your shopping list to your phone, to make grocery shopping easier.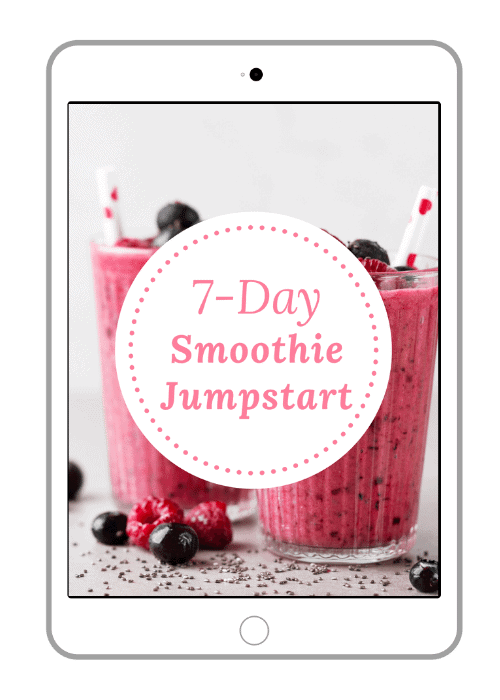 Get Instant Access to the 7-Day Smoothie Jumpstart

This is a digital product and it will be delivered via email once you purchase. This product is not intended to diagnose, treat, cure or prevent any disease. These statements have not been evaluated by the Food & Drug Administration. The information contained on this page is for informational purposes. Always consult with your doctor before starting this program, or before making any changes as a result of this program. All sales are final and non-refundable.