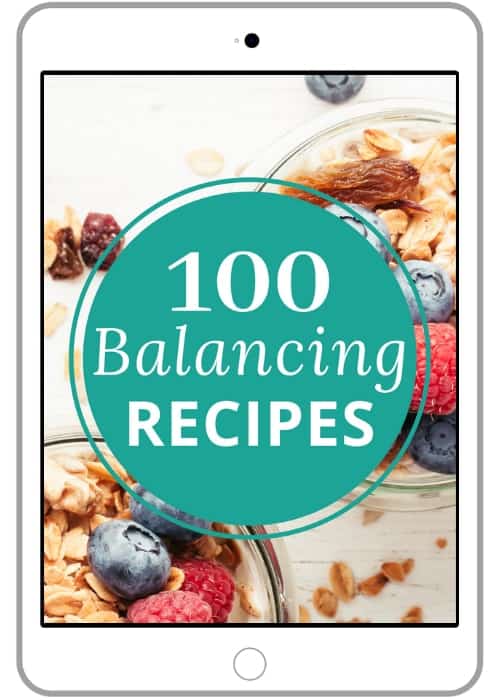 100 Balancing Recipes
A complete collection of healthy and delicious recipes for whole body transformation, that will leave you feeling and looking your best!
100 recipes for breakfast, lunch, dinner, desserts and snacks.
smoothies, soups, salads, veggie bowls, stir-fries, one-pan meals, muffins, cookies and more!
natural and radiant glow.
support healthy metabolism.
anti-inflammatory ingredients.
Here's what you get from thESE recipes
MEAL PLANNING GUIDANCE
Do you get frustrated trying to figure out how to put together a well-balanced menu? Don't stress because you will get guidance on how to meal plan for optimum results.
TIME-SAVING, LEFTOVER STORAGE TIPS
Many recipes include guidelines for how long to store leftovers, so that you can cook once and enjoy the meal for several days (or even weeks, when you use freezer storage)!
EASY SUBSTITUTIONS
Recipes include tips for substitions or additions you can make to adapt the meal to the ingredients you already have on hand, as well as to statisfy your taste preferences!
EASY-TO-FIND-INGREDIENTS
All of the recipes use ingredients that you can find at popular chains (like Wegman's, Costco, Target, Kroger, Safeway, Whole Foods).
HIGH QUALITY PICTURES
No need to guess what the finished recipe should look like – each recipe includes a high quality image of the finished product.
ANTI-INFLAMMATORY, HORMONE-FRIENDLY INGREDIENTS
From stir fries and wraps, to smoothies, salads and muffins, these recipes focus on nutrient-dense ingredients that nourish and balance the body from head-to-toe.
grab your copy now and get access to: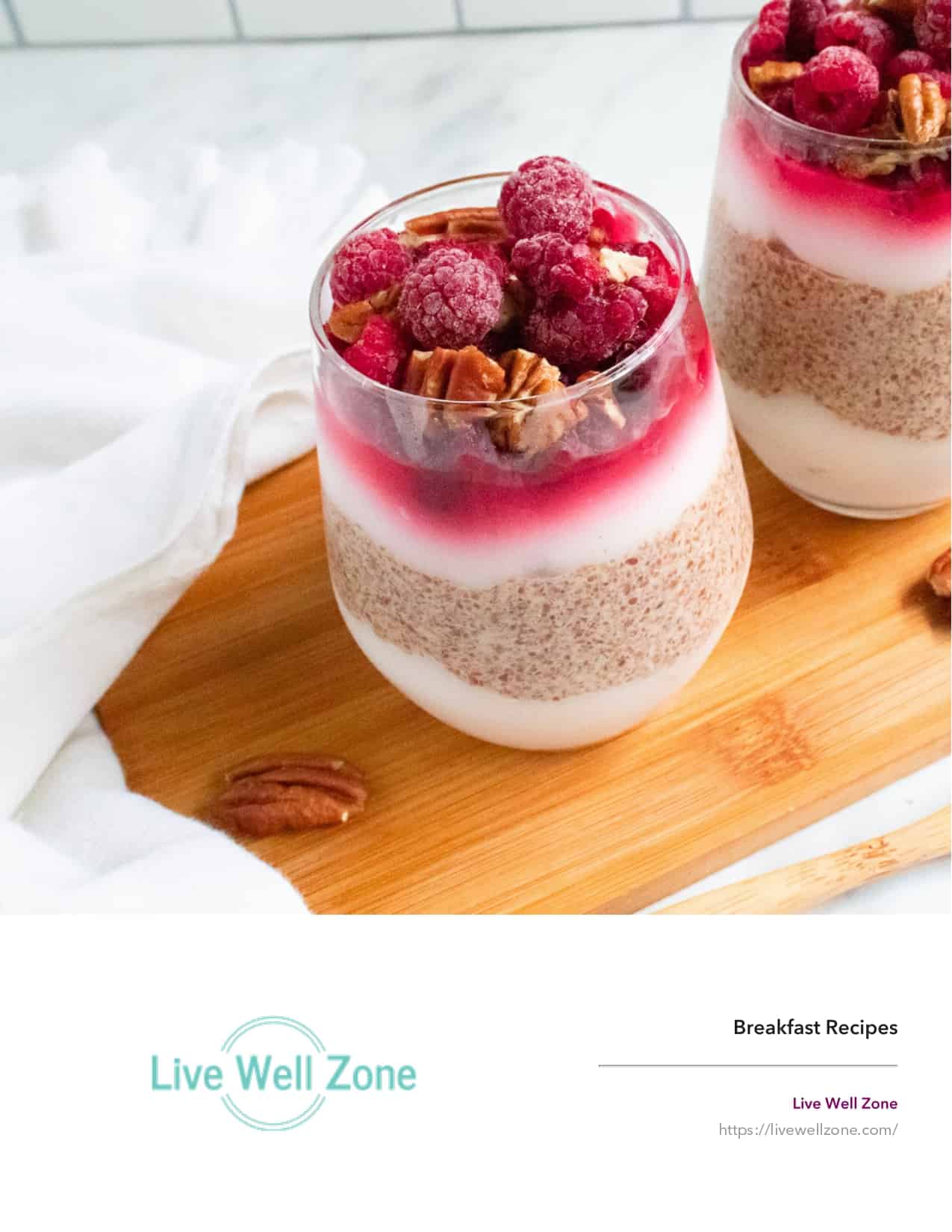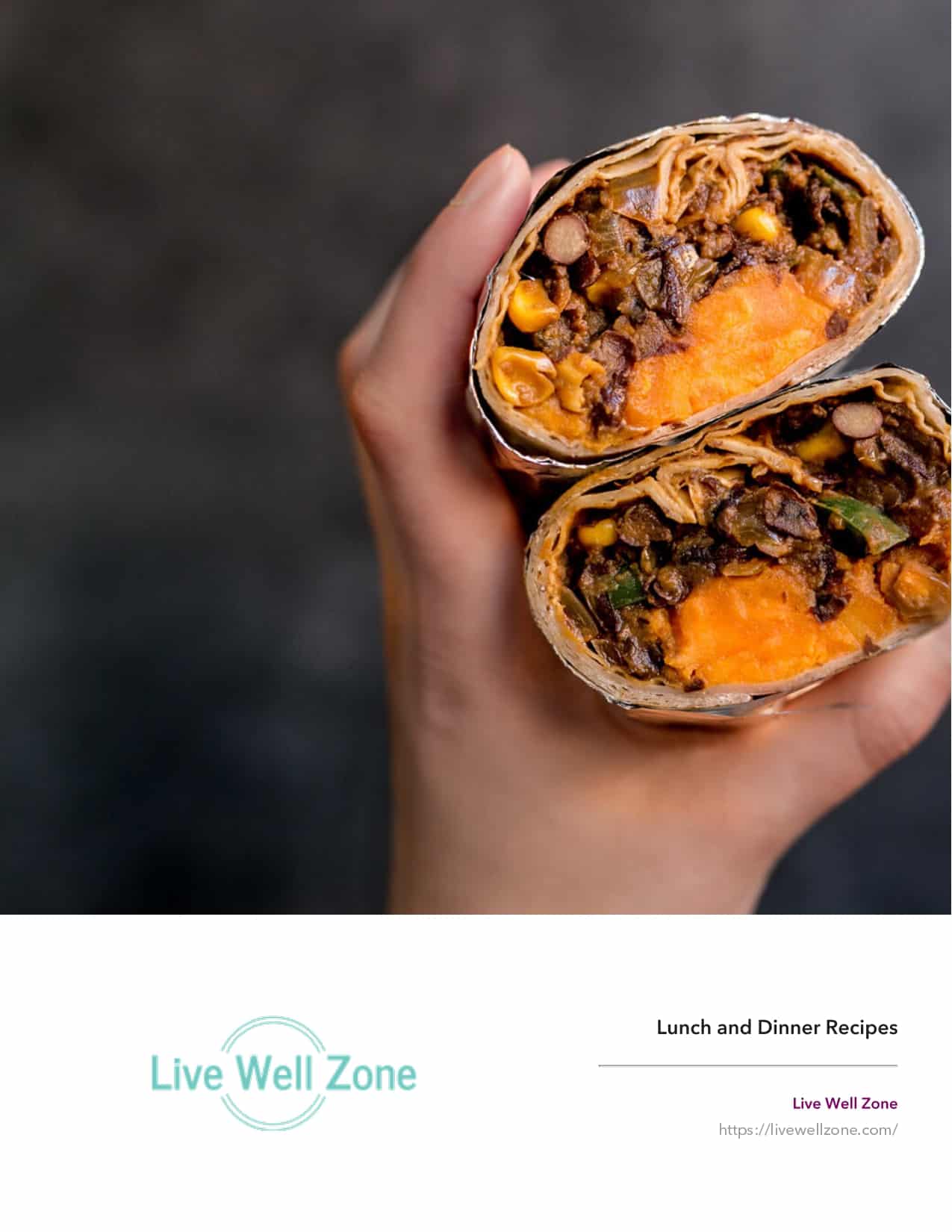 38 Lunch & Dinner Recipes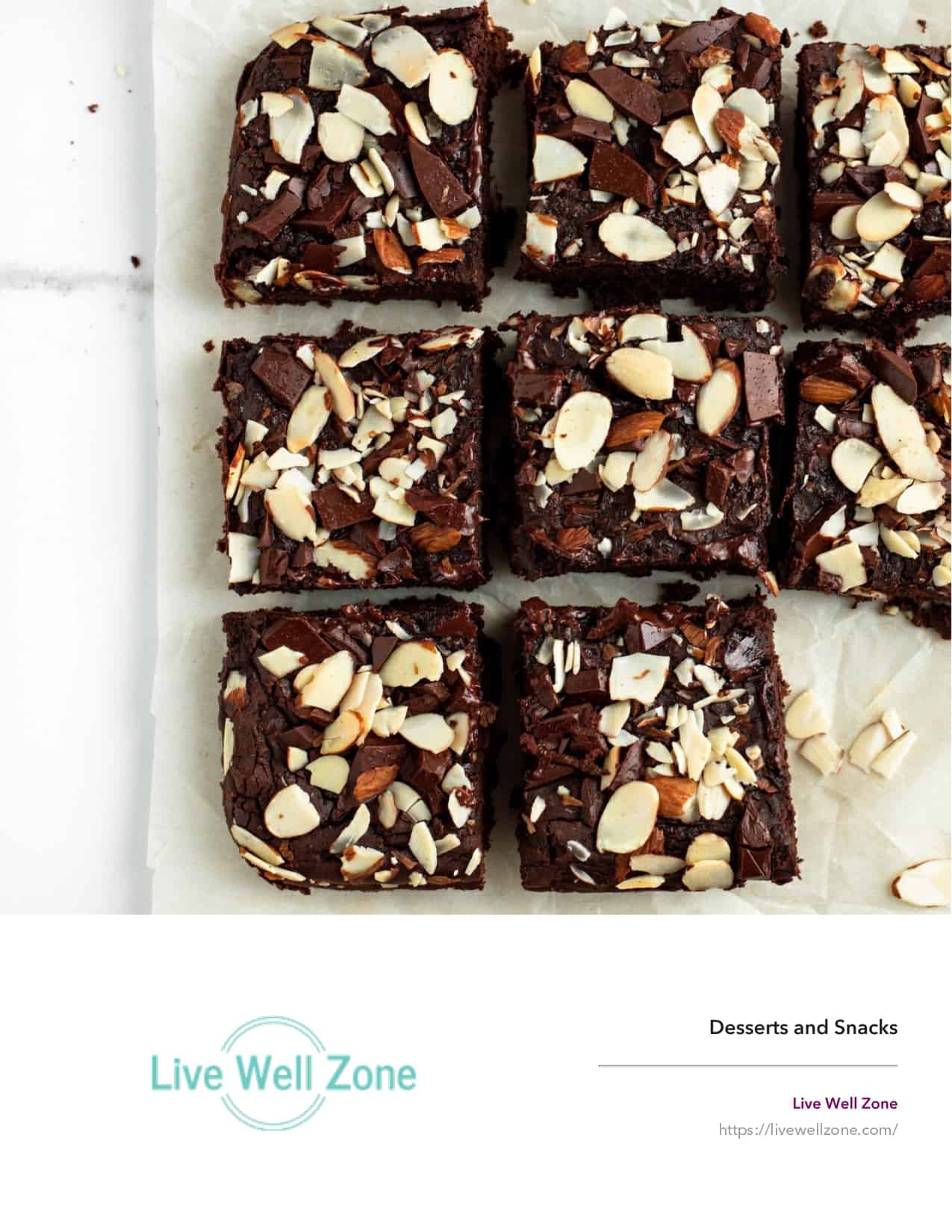 24 Dessert & Snack Recipes
Get Instant Access to thIS COLLECTION OF 100 BALANCING RECIPES

Frequently Asked Questions
What Happens If I Have Questions About These Recipes?
Feel free to send me an email so that we can see how I can best assist you.
How Long Will These Meals Keep For?
It depends on the recipe. Some recipes will keep for 2 or more days in the fridge. Others will last even longer in the freezer. The specifics are listed within the recipe.
Are These Recipes Vegan or Vegetarian?
Many of the recipes are plant-based. Some of the ones that aren't have substitution tips that you can use to make them vegan or vegetarian.
100 BALANCING RECIPES
A complete collection to support your hormones, rev up your metabolism and help you look (and feel) your best.
100 healthy recipes for breakfast, lunch, dinner, snacks and smoothies (which you can enjoy at any time of day!)

Nutrient dense recipes that nourish and support the body from head to toe.

Easy substitutions to accomodate your taste buds and dietary preferences.

High quality pictures for all 100 recipes.

Simple storage tips for leftovers.

Easy to find ingredients that are available at major grocery store chains.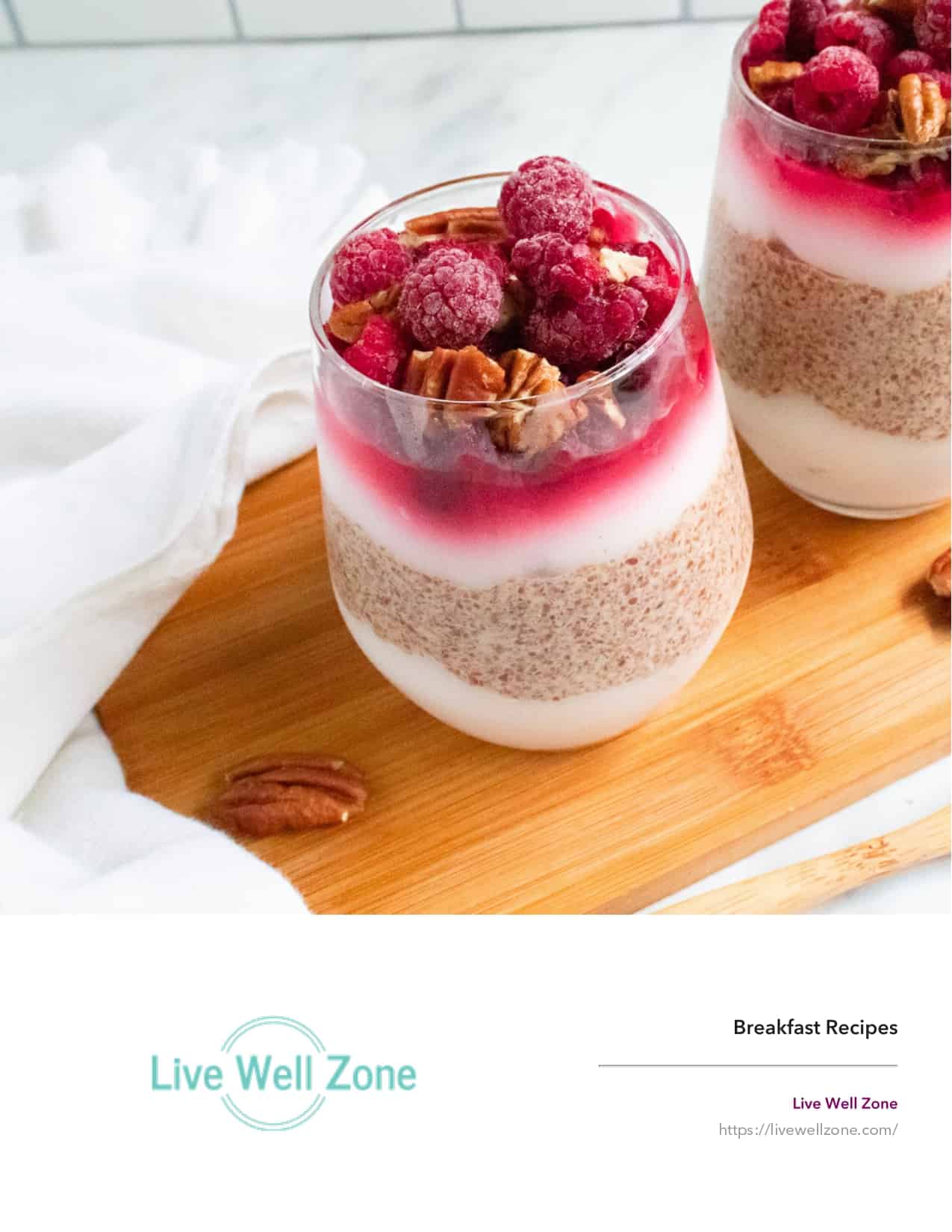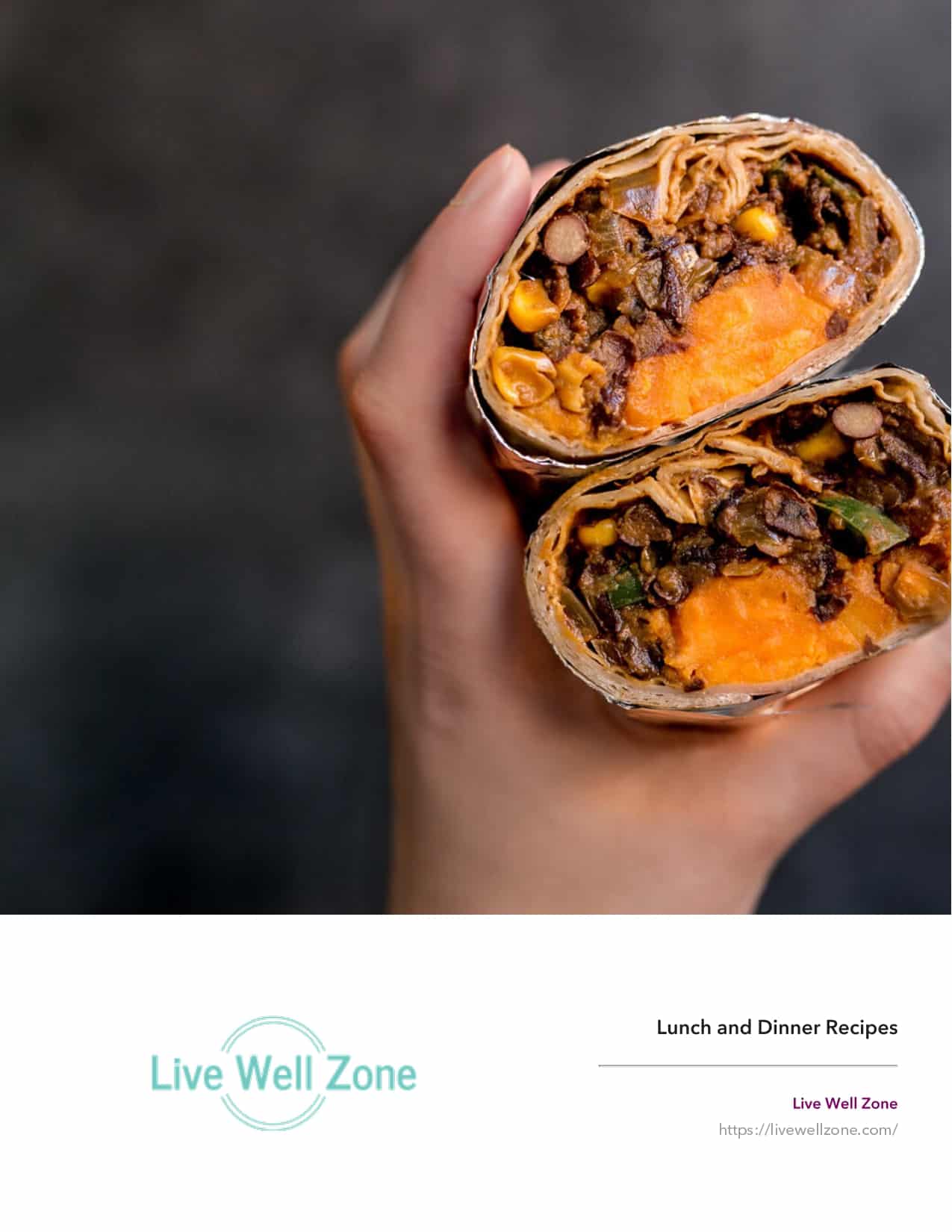 38 Lunch & Dinner Recipes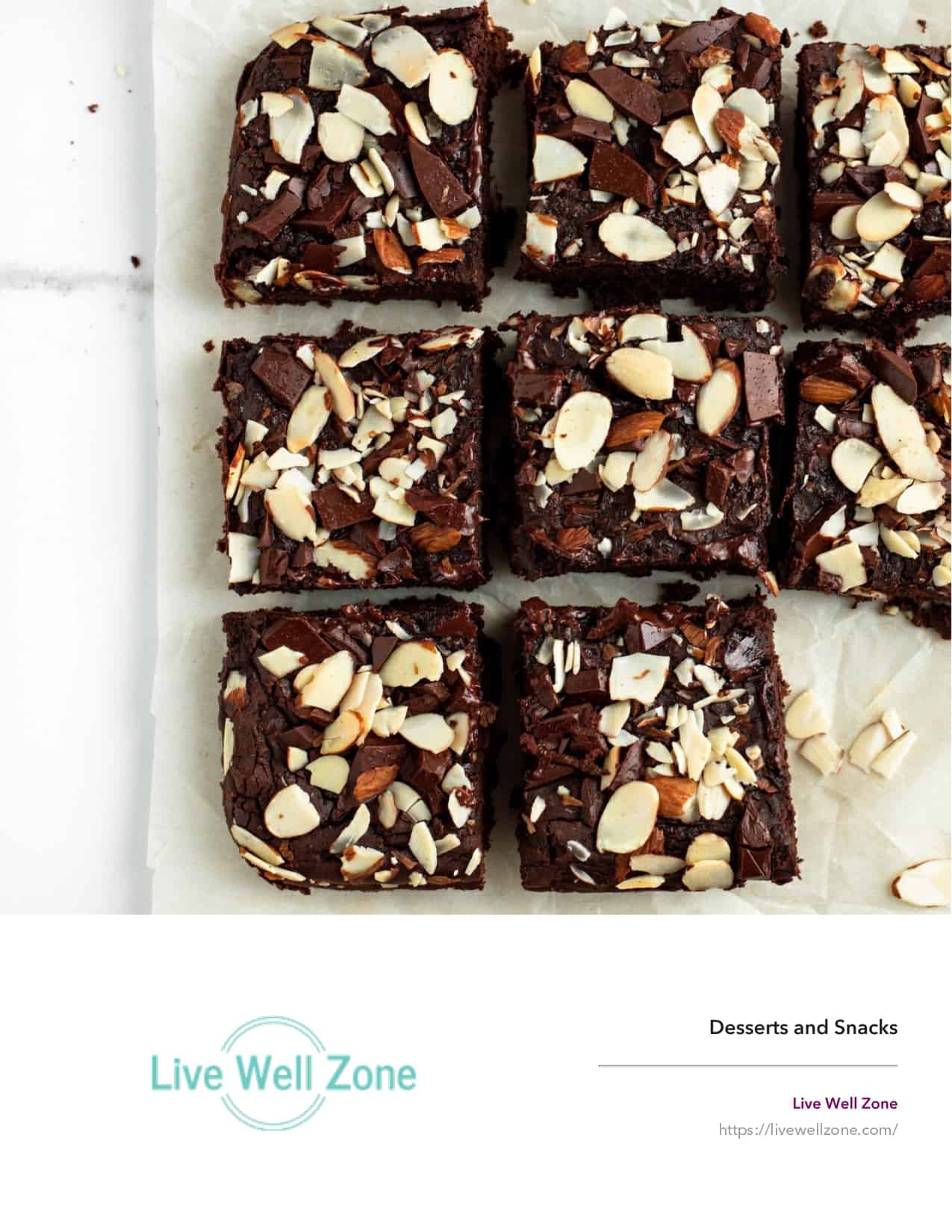 24 Dessert & Snack Recipes
Get Instant Access to thIS COLLECTION OF 100 BALANCING RECIPES

So, you've probably heard a million times that "eating healthy" is essential for hormone health.
But "eating healthy" can be so darn vague, right?!
To take the guesswork out of the equation, I've put together this collection of recipes just for you.
Everything is covered for you: breakfast, lunch, dinner, snack and desserts (yes, desserts and happy hormones do go together).
With this collection you can mix and match, and even adapt the recipes as you like! My goal is to simplify healthy eating and hormone balance for you, so that you can go through it at your own pace.
So, go ahead and grab your copy of these recipes now. I can't wait for you to experience them for yourself 🙂
Cheers!
Germaine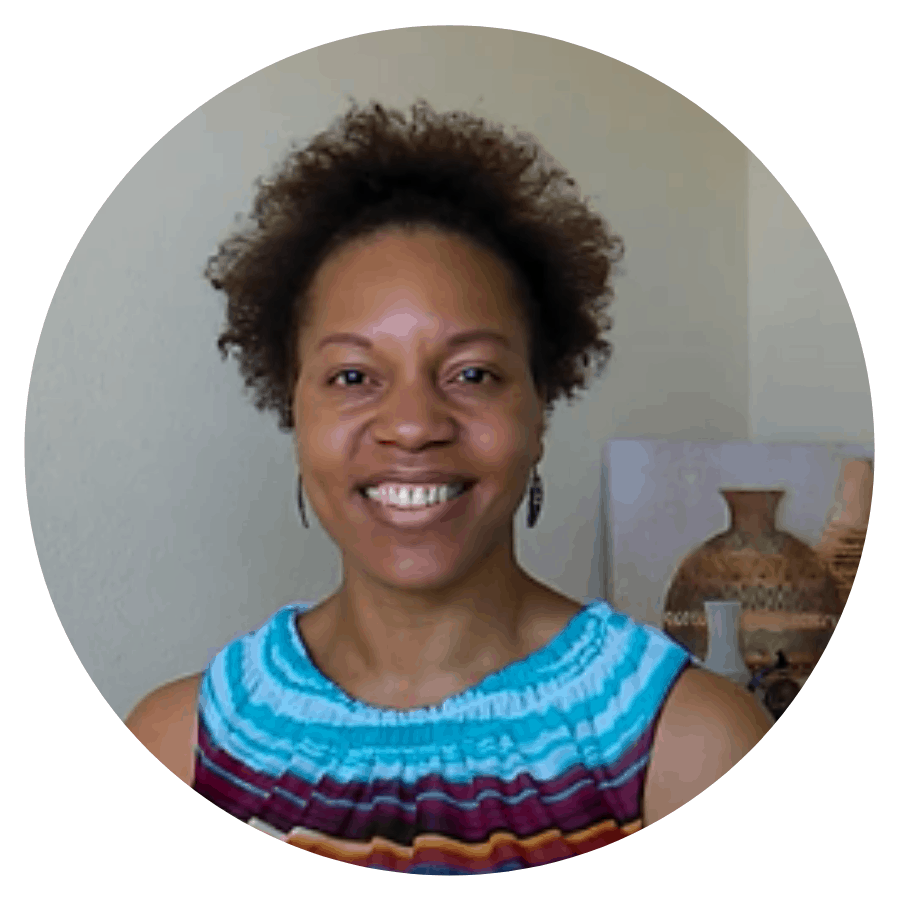 This is a digital product and it will be delivered via email once you purchase. This product is not intended to diagnose, treat, cure or prevent any disease. These statements have not been evaluated by the Food & Drug Administration. The information contained on this page is for informational purposes. Always consult with your doctor before starting this program, or before making any changes as a result of this program. All sales are final and non-refundable.