HORMONE BALANCE GUIDES & RECIPES
Nutrition is the foundation for true health. Use the resources below to start cultivating eating habits that facilitate weight loss, support your cycle, boost energy, improve sleep and much more.
RECOMMENDED PRODUCTS & DISCOUNTS
Note: this section contains affiliate links and I earn a commission (at no additional cost to you) if you use them to make a purchase.
Kosmea Rosehip Oil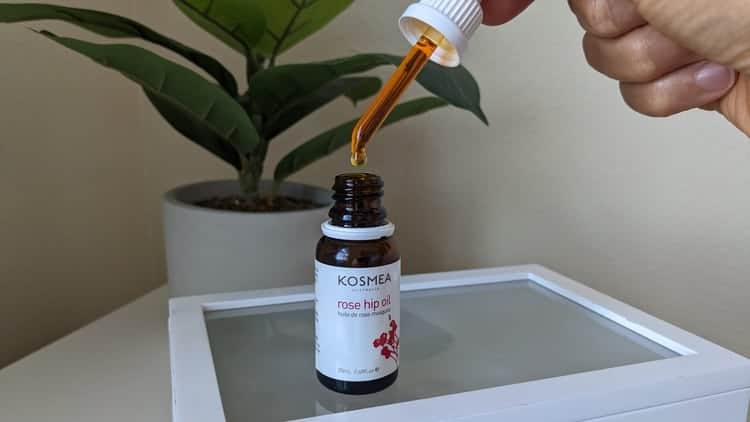 Rich in beta-carotene (provitamin A) and fatty acids, rosehip oil is a multi-tasking oil that can help with wrinkles, hyperpigmentation, acne and stretch.
For the best quality, I recommend getting a CO2-extracted oil that is produced from the entire rosehip (seed and flesh). Unlike cold-pressed oils – which are extracted only from the seed – this type of oil gives you more provitamin A and is extracted at lower temperatures (which helps to preserve more of the delicate constituents.
Use code SPRING2023 to get 10% off from March 1 – 31, 2023 on the Kosmea rosehip oil here.
Starwest Botanicals
For bulk herbs, Starwest is one of the companies I rely on. They have a massive selection and everything's organically grown. Simple, clean and just what you need.
Mountain Rose Herbs
Mountain Rose Herbs is another company I rely on for bulk, organic herbs. I have also enjoyed purchasing things like clay for DIY beauty products. Similar to Starwest Botanicals, they have good quality ingredients and it doesn't get more complicated than that!