Hormone Balance and Self Care Resources for Women In Midlife.
Comfortably navigate hormonal changes in your 40s and beyond.
Ditch calorie-counting and restrictive eating.
Design a diet and lifestyle for your unique needs and desires.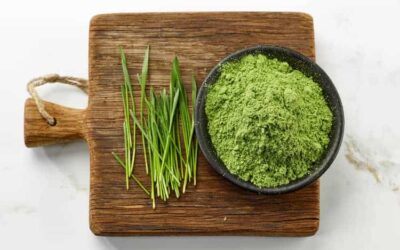 Since green powders seem to offer an endless list of health benefits, it's no surprise that they might also help with bloating. However, they also have the potential of contributing to bloating. So, in this guide on the best green powders for bloating, we're going to...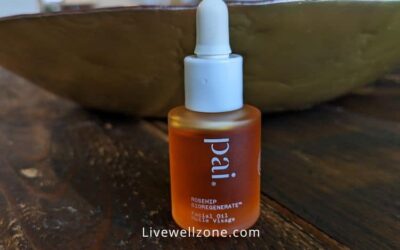 As someone who adores face oils - and particularly, rosehip oil - I'm excited to share this Pai rosehip oil review with you! In the past I had tried a couple of other rosehip oils and had eventually found one that I was really happy with. I didn't feel the need to...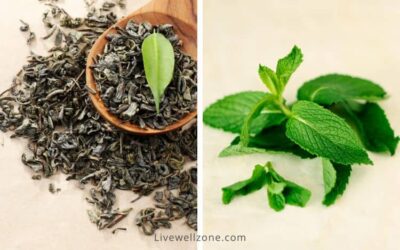 Spearmint tea and green tea are two drinks that often come up in discussions about natural remedies for acne. But when it really comes down to it, is spearmint or green tea better for acne? While both spearmint and green tea have anti-inflammatory properties - which...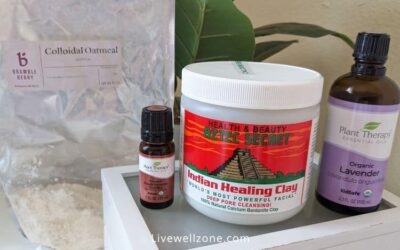 Are you brand new to bentonite clay and wondering how to use it? Or have you been using it for a while and want to know about other ingredients to up-level your face mask? Whatever the case may be, this guide on what to mix with bentonite clay for a face mask has got...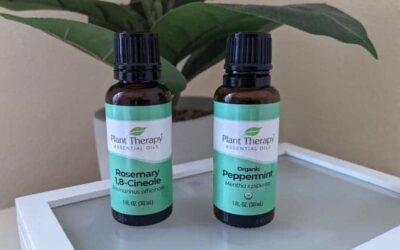 Whether you're experiencing hair loss, thinning, or you dream of Rapunzel-like hair, you've probably heard that essential oils may help. In particular, rosemary and peppermint oil. But when comparing rosemary vs peppermint oil for hair growth, is one better than the...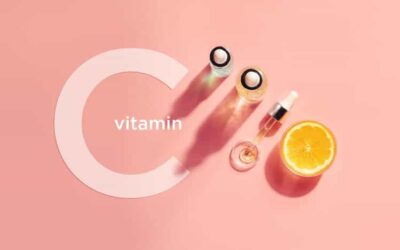 If you have dry, dull and lackluster skin, a vitamin C serum could be just what you need. Not only does vitamin C itself provide some important benefits for dry skin, but when used in a serum formula you can enjoy additional hydration (thanks to the complementary...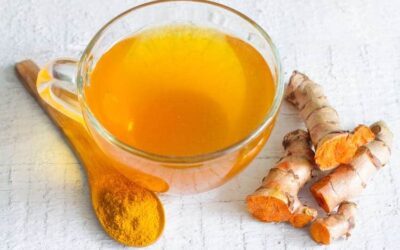 When treating acne, it's tempting to only focus on your skincare routine. But the reality is that for many people, there are internal imbalances in the body that are causing flareups. And that is where tea comes in. Drinking tea can help address a good number of the...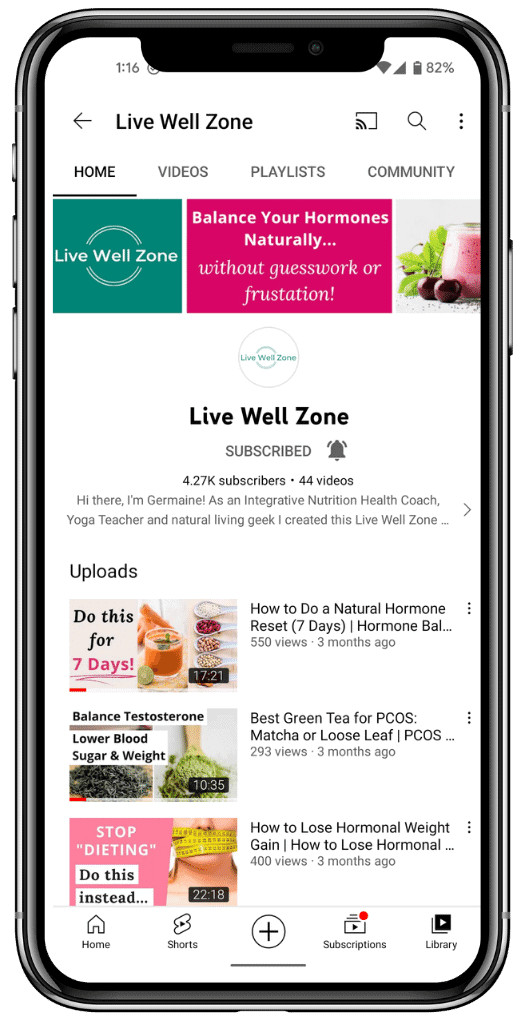 From recipes and how-to tutorials, to practical tips to help you stay on track, my Youtube channel gives you more in-depth guidance on herbs, menstrual health, self care and much more!
5 Essential Diet and Lifestyle Tips For Natural Hormone Balance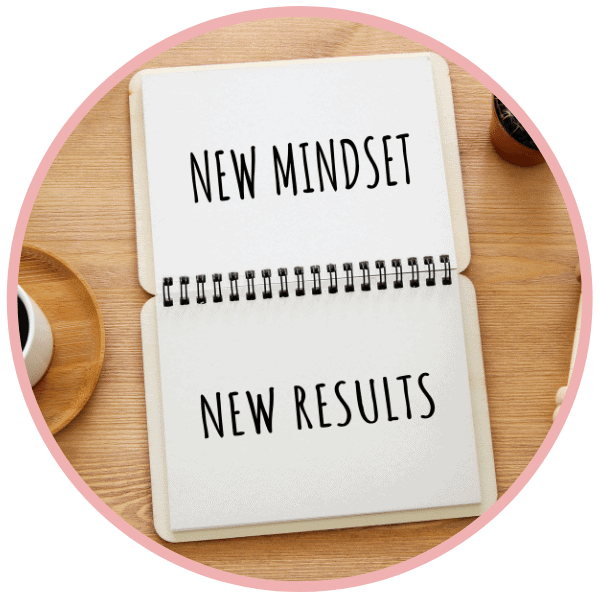 1. Mindset First
Taking charge of your hormones begins with self-compassion and an unwavering commitment to yourself. Your commitment has to be unwavering because even your loved ones may not always agree with the appraoch you're taking.
The outside world will constantly try to convince you that your body is just "complicated," or "you should just find ways to cope" or "take this pill and just suppress the symptoms."
Your ability to stay focused and to love yourself unconditionally through the tough days is what will ultimately get you to the life and healthy body that you deserve.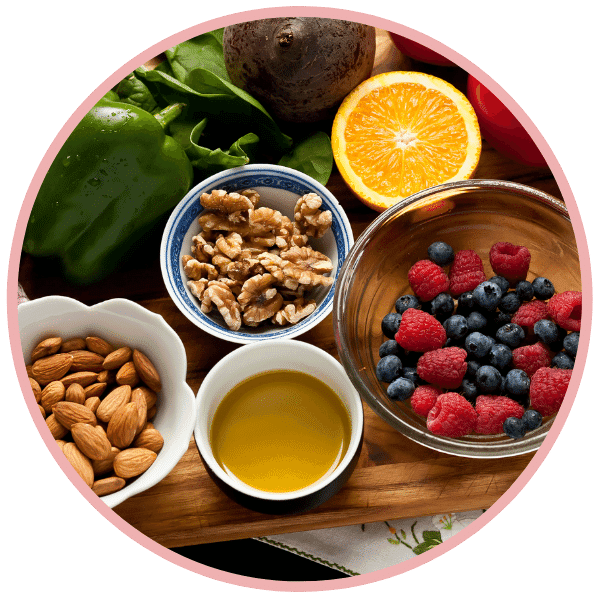 2. Consume More Anti-Inflammatory Foods
Anti-inflammatory foods are simply whole foods. Choose any that you enjoy and commit to consuming them more regularly.
It helps to focus more on plant foods because they are more nutrient dense (i.e. more variety of nutrients) and more anti-inflammatory.
That said, you do not have to be vegetarian or vegan in order to support your hormones naturally.
Simply find a healthy balance between plants and clean meats.
To get an overview of what to include in your diet use this hormone-balancing diet plan.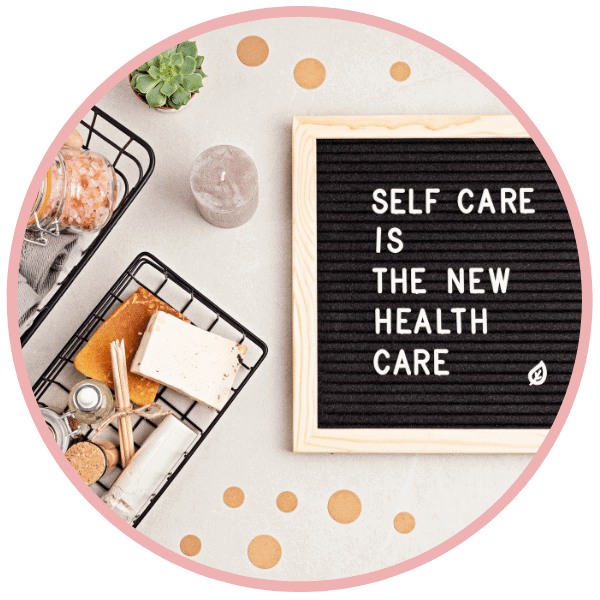 3. Priotize "Higher Self" Care
Are you playing small? Have you convinced yourself that your needs, desires and wants don't matter? Have you been putting up with people, activities or negative self-talk that doesn't serve you?
All of those things add stress to your life and can put you in a state of fight-or-flight (hello inflammation!).
So, it might be time to start nourishing yourself at a deeper level and working towards living a life that is aligned with your higher self.
Basically it's time to live from the space of your higher self!
This article on how to start a self-care routine has some basic ideas you can use to start nurturing yourself more.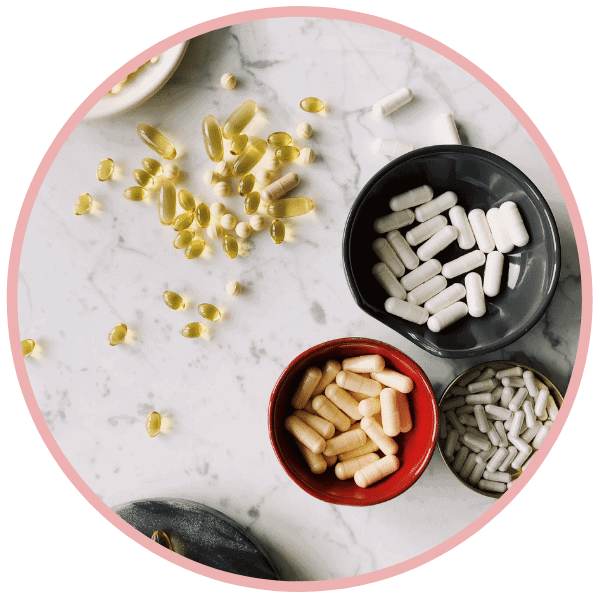 4. Supplement Wisely
Herbs and supplements are incredibly powerful gifts from mother nature.
But remember that you cannot out-supplement a poor diet, an unhealthy lifestyle or a mindset that is holding you back.
To get the most from supplements, you must use them the way they're intended: as an add-on or support for your diet.
Being clear on this aspect will save you from a lot of frustration and also save you from wasting time (and money) on too many unnecessary quick fixes.
Because quality matters much more than quantity, I've compiled this list of 5 supplements for female hormonal imbalance that you can choose from (based on your needs).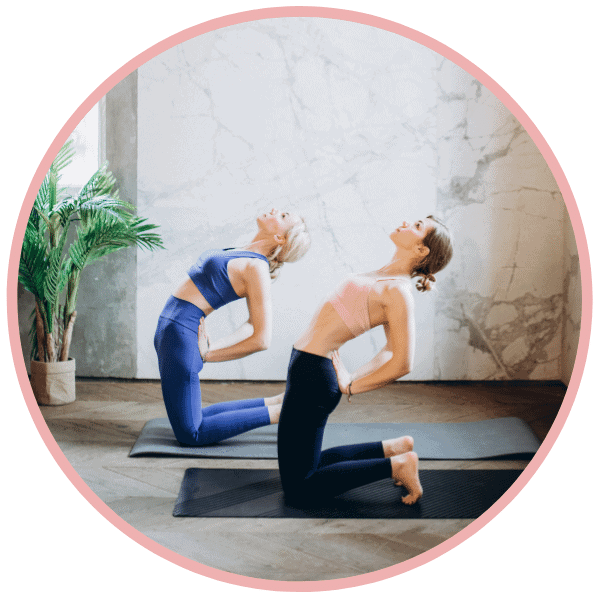 5. Do More Low Intensity Workouts
Exercise is a great tool for releasing feel-good hormones, clearing your mind and maintaining overall health.

However, exercise that is too strenuous can actually create more stress in the body, leaving you depleted.
So, as you work on regulating your hormones, it's essential that you listen to your body and adapt your workout routines to your daily needs.
To figure out the type of exercise that makes sense for you, use this guide on exercise for hormone balance.