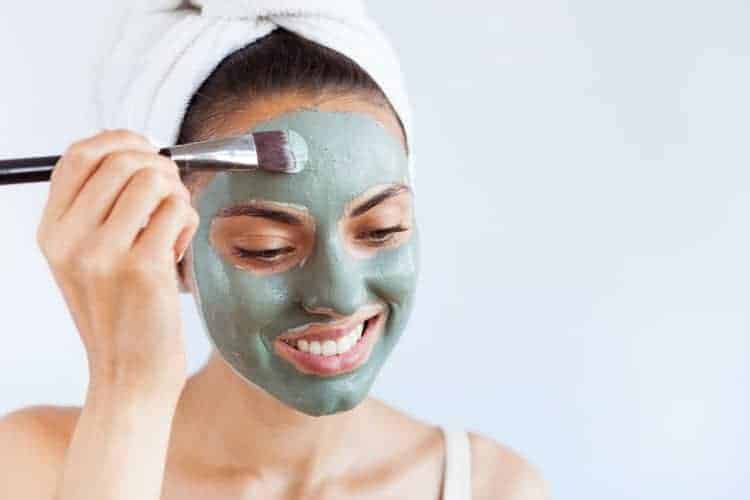 So, you've got your hands on some clay and you want to know what to do before and after using a clay mask on your face. Well, you're in the right place.
Whether you're using French green, bentonite, kaolin or rhassoul clay, this article is going to walk you through:
How to prep your skin for a clay mask.
Things to do after using a clay mask.
Suggested products to incorporate into your routine.
As you go through the steps in this article, you'll notice that some are marked "optional." These are items that may not apply to your particular skin type or they may be items that you choose to skip in order to save time.
However, if you want to give yourself a full spa day at home, then feel free to follow everything listed below and pamper yourself all the way!
Note: this post contains affiliate links and I earn a commission (at no additional cost to you) if you use them to make a purchase.
WHAT TO DO BEFORE APPLYING A CLAY MASK ON SKIN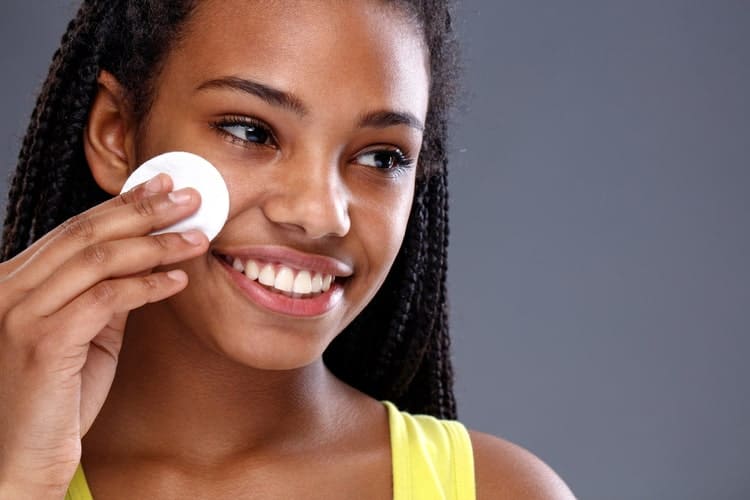 1. Gently Clean Your Skin
If you wear makeup, then at a minimum, you should use a makeup remover to get rid of everything. In addition, you might want to wash your face with a gentle cleanser.
The reason I say you "might" is because clay masks are drying. So, depending on just how oily or dry your skin tends to be, you may find that you're better off washing – or not washing – your face.
NOTE: for what it's worth I skip the cleansing step because I rarely wear makeup and I also live in a dry climate that is already harsh on my combination skin. So far, this approach works for me. But of course, do some testing and see what works for you 🙂
2. Apply Steam (optional)
Steaming helps to open your pores and loosen up dirt that is trapped within those pores. As a result, this makes it easier for your clay mask to get in and do its job.
Do keep in mind that steaming should only be done for a short amount of time – 5 to 10 minutes. If done for too long, then steaming can dehydrate the skin.
NOTE: Don't feel like doing a full steam session? You can also place a warm washcloth over your face for about 30 seconds.
3. Gently Exfoliate (optional)
If you normally use an exfoliant, then this is the time to use it. This prep step simply helps to loosen surface dirt and open up the pores.
Once you're done with the above steps, apply your clay mask. Rinse it off once it's dry and, if necessary wash your face (if you skipped cleansing beforehand). Now you ready to move on to the next section.
WHAT TO USE AFTER APPLYING A CLAY MASK ON YOUR FACE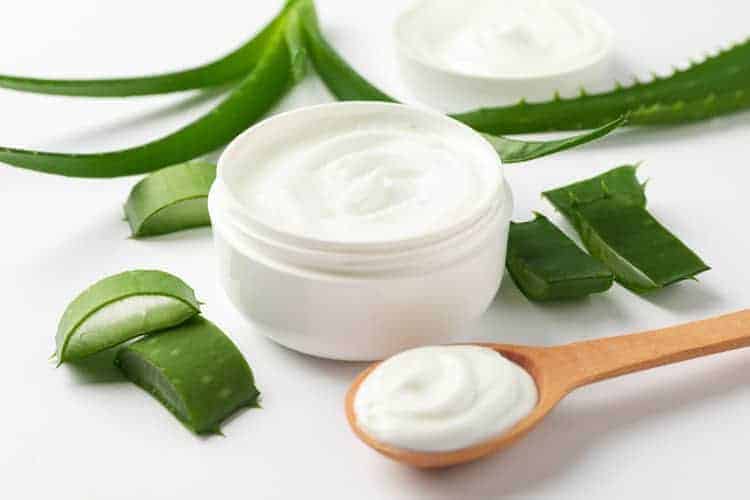 1. Use a Toner (optional)
Using a toner after applying a clay mask, is an excellent way to soothe the skin. This is because toners help to hydrate the skin, balance skin pH and tighten pores. For the best results, use a gentle and alcohol-free toner such as pure rosewater.
If you're more into DIY options, then you could also use diluted apple cider vinegar, herbal tea (such as chamomile, lavender or mint) or green tea as a toner.
2. Apply A Hydrating, Moisture-Replenishing Sheet Mask (optional)
Whether your clay mask was made of french green clay – known for being very drying – kaolin – known for being less drying – all clay masks will soak up oil and water.
So, taking the time to use a sheet mask can help to plump up and revive your skin (not too mention it's extra pampering!).
For this step, look for a mask with ingredients like:
Water
Aloe vera.
Hyaluronic acid
Coconut water.
Carrier oils.
3. Moisturize
Moisturizing the skin is a must after using any clay mask. You can do this by using one of the following:
Serum.
Standard moisturizer.
Face oil.
If you're using a serum, then apply that first followed by your regular moisturizer.
On the other hand, if you're using a carrier oil, then you have two options:
Apply it underneath your moisturizer if the moisturizer contains strong occlusive ingredients (such as beeswax, shea butter or castor oil). These heavier ingredients sit on the skin and can hinder the absorption of face oils.
Apply it over your moisturizer if your moisturizer is water-based.
STEPS
PRODUCTS TO USE
Gently clean the skin
Farmacy Clean Bee – a gentle, soap-free face wash that contains honey, chamomile flower water, royal jelly extract and aloe leaf juice.
Apply steam (optional)
Pure Nanosteamer – even though this steamer allows for you to 30 minutes of steaming, remember that you really only need 5 – 10 🙂
Exfoliate (optional)
Colloidal Oatmeal from Traverse Bay – this is simply oatmeal ground to a very fine powder. Mix a little in your hand with water and use as a gentle scrub.
Apply toner (optional)
Eve Hansen Organic Rose Water – this is a pure rosewater with nothing else added.
Moisture-replenishing sheet mask (optional)
Farmacy Coconut Hydrating Sheet Mask – features ingredients like coconut water, beta-glucan, collagen and cucumber fruit extract.
Moisturize
Active Moisture Botanical C Serum from One Love Organics – a gentle form of vitamin C (ascorbyl palmitate) combined with nourishing ingredients like meadowfoam seed oil, sea buckthorn oil and jojoba oil.

Kosmea Rosehip Oil – my personal favorite rosehip oil made from the entire fruit (seed, pulp and skin).
FAQs ABOUT USING CLAY MASKS ON THE SKIN
Is it okay to use a clay mask everyday?
In general, clay masks should be used as an occasional deep treatment. In many cases this means once a week. For severe acne, it can be beneficial to temporarily use a clay mask more frequently – say twice or three times a week.
Can you sleep with a clay mask on?
It's best not to sleep with a clay mask on because the longer it stays on the skin, the more it dries up the skin (by soaking up both oil and water). In addition, clay masks feel physically uncomfortable as they start to dry up and harden.
CONCLUSION
Clay masks are a potent skincare treatment that can be used to balance oily and acne-prone skin, as well as to get rid of impurities.
Due to their potency, these masks are best used weekly as part of a well-rounded skincare routine.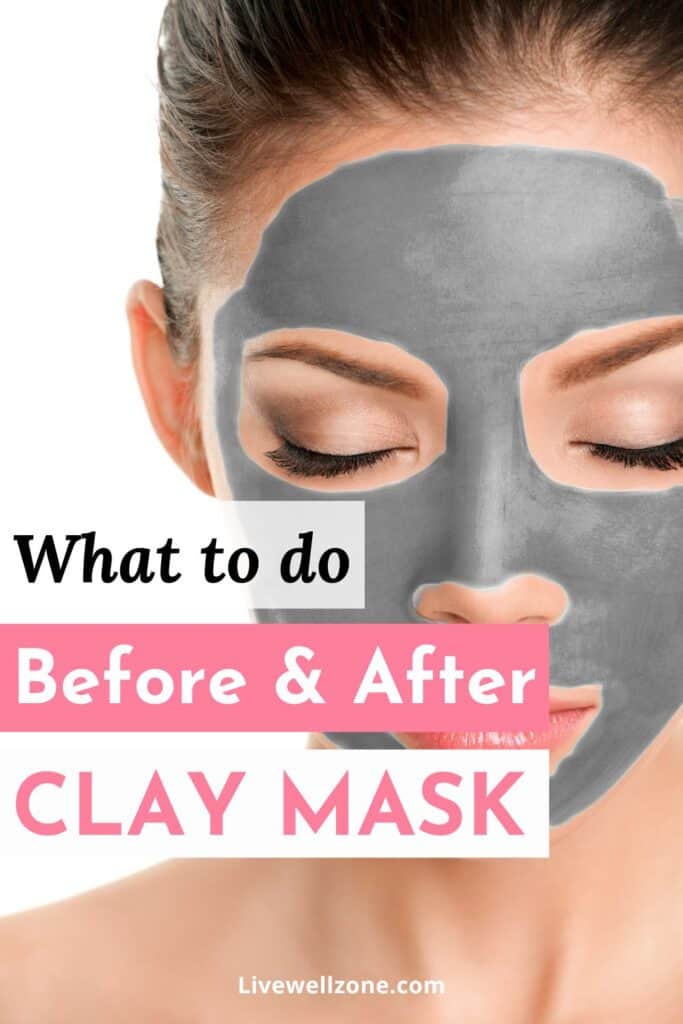 ---
You Might Also Enjoy:
How Do You Make a Bentonite Clay Mask Smooth? Step-by-Step Guide
What to Mix with Bentonite Clay For A Face Mask: 13 Skin-Loving Ingredients
Honey Mask vs Clay Mask: Benefits, How To Use and Recipes
Kaolin Clay Mask for Dry Skin: Benefits and Tips For A Healthy Glow
What To Do Before And After Steaming Your Face: A Complete Guide
5 Things To Know Before Using Clay for Dry Skin (+ Bonus Recipe)